Reusable Produce Bags

One more step closer to an ecofriendly zero waste lifestyle
Reusable Metal Straws

Enjoy the cool sipping while cutting plastic straw use in a easy way
Reusable Produce Bags
One more step closer to an ecofriendly zero waste lifestyle
buy now
Reusable Metal Straws
Enjoy the cool sipping while cutting plastic straw use in a easy way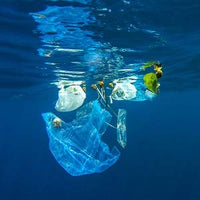 No Plastic for Me
According to the Environmental Protection Agency, over 380 billion plastic bags, sacks and wraps are consumed in the U.S. each year.
According to The Wall Street Journal, the U.S. goes through 100 billion plastic shopping bags annually. (Estimated cost to retailers is $4 billion).
Four out of five grocery bags in the U.S. are now plastic...
Read more